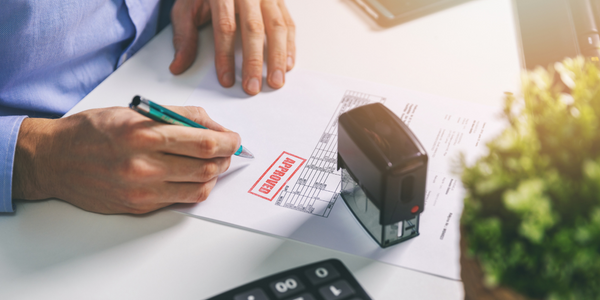 Goods and services are essential tools that keep the maintenance machine running. Plants might consume their goods and materials at varying rates, but regardless of how quick or slow, everyone will need to buy something. Procurement processes need to be seamless and efficient to sustain all activities relating to maintenance, repairs, and overall operations. With so much value at stake, the need to keep a close eye on your procurement and avoid mistakes becomes apparent. What is not as obvious is where and how to start.
Procurement mistakes are not easily noticeable. In some cases, what you have regarded as a habit, might be the longstanding oversight that has been costing you good money. Sometimes the only way to realize that you have been missing something is through experience. The good news is that you are not alone in going through the learning process.
Experts in the industry, particularly in maintenance and facility management, would have their fair share of these experiences. We have reached out to those at the forefront of the industry to gather their advice on where teams should be cautious. We put together a list of their ideas and came up with seven costly mistakes in procurement and ways you can avoid them.
1. Inaccurate Material Information
Organizations might describe their materials differently from each other. And each plant would have certain specifications intended to suit their operations. In aiming for consistency, these detailed requirements can be captured internally through cataloged material data. Understandably, these cataloged materials will not always be exactly as the vendor supplies. The situation becomes even more complex if multiple suppliers provide the same material. You can only imagine the challenges of getting the part you need and expect to receive.
Unit of Measure (UOM) Issues
A more specific example of having conflicting material information between internal records and vendor records is the difference in units of measure. For instance, a plant might use a bolt in varying quantities. Some jobs might require two bolts, while others as many as 12. It makes sense for the plant to internally define a bolt with a UOM of "each" to allow for varying usage patterns. On the other hand, the supplier might only sell them in packs of 24 to be consistent and economical. In this case, both the customer and the supplier need to align on how to bring in the material.
Price Discrepancy
Another example of inaccurate material information includes price discrepancies. Two common ways of recording prices on systems are by taking either the last used price or the moving average price. Most automated software would give you a warning on any difference beyond a set threshold. It becomes a potential issue when working with materials that have not moved for a long time or when changing suppliers. The catalog price coming from the vendor might be far from the expected price on the system.
Phaseout or Obsolete
Another issue is when products are made obsolete. Adding another layer of complexity is cases where the suggested replacement is different in fit, form, or function. In most cases, materials will naturally have a fast-paced evolution of changing from a particular model to the next. These typically come in the form of an upgrade to a more recent model or a cosmetic part number change. In other cases, changes are substantial and might require more investigation.
Solution
The best way around this problem is to take control of what you can―that is, your very own data. Sure, multiple suppliers could have their variations when it comes to their supplies. But keeping your data as accurate as possible narrows the chance of errors. If your system allows creating internal part numbers, make the most of it to maintain detailed records. You can also set up a single material with multiple units of measure to allow flexibility in your ordering.
"Keeping your equipment bill of material (BOM) accurate will help. I do annual reviews with mechanics. It's a huge undertaking but definitely worthwhile."

April Johnson, Maintenance Manager
Lastly, keep your equipment BOM accurate. It might seem like a daunting task, but the efforts do pay off. Keeping your BOM up-to-date gives you the confidence that your system is a reliable source of truth. It enables your team to move forward more seamlessly with procurement and avoid mistakes.
2. Lacking Negotiation with Suppliers
In our everyday experiences with shopping, we are familiar with the usual buyer-seller relationship where prices are set and non-negotiable. While this is still very common in larger-scale procurement, it is not a firm rule. The flexibility of your discussions depends on several factors. Depending on the scale of your business and relationship with suppliers, deals are open for negotiation to a reasonable extent. That includes catalog prices, lead times, freight charges, and in some cases, consignment arrangements.
Solution
It always pays to keep open lines of communication with your suppliers. Recognize solutions that will create a win-win scenario for both parties. A specific example of good negotiation is with early renewals. At times of uncertainty, suppliers want to get the security of having a steady source of demand. As a consumer, you can use this to your advantage by sharing your usage forecast. That way, both you and your supplier get what you need, with the bonus of securing favorable prices.
3. Failure to See the Bigger Picture
The underside of talking about securing great prices from the supplier is the cost of not securing a deal. Most people would think that it is all about grabbing deals at the lowest prices, but this is a procurement mistake. You have to keep in mind that suppliers provide not just the product, but also the service to get that product to you. That agreement will be in effect through months, if not years, for a sizable range of materials. You want to think of a deal in the broader sense that you would keep for the long-term.
It might be tempting to look at material costs per piece and feel like you are getting a bargain from one-off pieces. But you need to consider the entire company as a holistic system of equipment. Purchasing one-off pieces potentially increases the cost of maintenance in the long run and decreases the repeatability of maintenance. You would find yourself needing more service activity for your lower quality products. In these cases, you are better off going for a more expensive initial investment for a manufacturer that can guarantee a more reliable life cycle.
Solution
Think of business negotiations as a two-way street. You always want to go for a deal that works well for both parties. Remember that your relationships with your suppliers do not end at catalog prices. Understand the terms and conditions of your dealings and look at your agreement in its entire duration. Think of your costs as an investment in quality that pays for itself in spades.
4. Not Making the Best Use of Technology
"As departments become more dependent on third-party providers, procurement must have a solution to track them all. Things like vendor performance and contract renewals are just a few things that are vital to understanding the relationship between the two parties. Things cannot be managed in spreadsheets or access databases anymore. Companies are preferring to buy rather than build, which increases the demand for proper oversight and renewal tracking."

Jeremy McBride, Procurement Director
It is becoming a common practice for companies to subscribe to third-party providers when it comes to procurement software. However, it might take time to let go of bad habits regardless of whether or not you are using some of the most state-of-the-art procurement systems. There are two main scenarios for not making the best use of available technology: either you are not using the available tools, or you are simply saying no to all of it.
Not Using the Available Tools
It is a common misconception that new software will instantaneously solve all problems of a company. This idea is neither entirely correct nor entirely false. Yes, modern software can solve your problems, but at a price. And the price is not always just monetary. Sometimes, you need to put in a considerable amount of effort and good old work into it.
Any form of technology is only as good as the data it receives. For your software to work according to design, you need to supply the right information. Connect with your service provider to align with what the software needs. The requirements might be to clean up your historical records, conform to a formatting standard, or maybe provide training to users. Whatever the prerequisites are, it always helps to connect with your provider to be aware of how the system works.
Rejecting Technology
Anything unprecedented or seemingly strange can trigger a skeptical response or challenges, and new procurement software is no exception. Who would want to leave the comforts of the old ways? Furthermore, additional costs can be a common reason for the reluctant to proceed with something new. While it is true that there could be many uncertainties, there can be opportunities as well. And these opportunities need to be voiced out together with the lingering doubt. It always helps to keep an open mind when exploring possibilities.
Solution
First, you need to approach the problem by taking a step back to see what your options are. If you already have a procurement system available, get in touch with your provider. Make sure that you are using the system to its full potential. Be aware of all its functionality and take note of what you can utilize for your team. Be open to opportunities to make your processes better.
The same goes for companies who are undecided about moving to a third-party provider from doing all systems in-house. Know your options. See what providers have to offer and evaluate whether their services make sense for your operations. If you prefer a more quantitative approach, drill down to compare the value of any potential improvements against the cost of the service.
5. Choosing Low Quality for Lower Costs
"The two big procurement mistakes I know of are: choosing a low-cost selection that can equal low quality, and choosing a lower-cost selection that does not include essential needs/specifications."

Steve Sloane, Reliability and Asset Management Professional
Managing the budget is always one of those things that you can see in the list of things to expect from facility managers. The most obvious way to cut expenses is arguably the most unsettling as well―going straight for the lowest price. It takes just a bit of experience and some intuition to realize how that is not a great idea.
Going for the cheapest option raises some concerns. The main one is sacrificing quality. While you might save a few dollars in the moment, you risk something more valuable in the long run. Not only do you put your operations in danger, but also subject your workers to avoidable workplace risks and hazards.
Choosing lower quality for low costs might be an attractive alternative, especially for materials that do not appear to require high standards. However, remember that the whole plant is a system of components and subcomponents. A weak link in this so-called chain of operations can pose significant risks that you might have missed.
Solution
Learn more about your suppliers, manufacturers, and their processes. By having a better understanding of what you are buying, you might be able to justify the extra costs that you are putting on top of the cheapest alternative. It also helps to assess the use of your materials and whether or not they are part of a larger critical system. By identifying your potential risks, you become better informed of the value you are getting from buying higher-quality materials.
6. Downgrading Specifications Without Proper Review and Approval
Following the previous point, another common mistake in procurement is missing out on required specifications. Several possible reasons cause this oversight. In some cases, additional specifications might incur additional costs to the order. Suppliers, for example, may charge extra for material certifications, calibration certificates, or higher grade safety features. In other cases, the supplier might not be able to provide what is cataloged and instead quote the closest alternative they have.
Solution
The best way to address these problems is to acknowledge that such scenarios exist and that a review process needs to be in place. For example, some companies would have a dedicated resource to review the suitability of alternative spares. The procurement process requires safeguards to prevent purchases that are noncompliant with safety and operational requirements.
7. Poor Documentation
There is an unbelievable amount of materials that a typical plant would require to sustain their daily operations. Companies have to rely on their records to keep track of all the traffic of materials that come and go. If inventory records do not allow for searches to be performed easily, workers do not stand a chance in finding the part they require.
Take it from the experience of Jim Davis. You might have the parts you urgently need for a job, but without a way to know that you have them in stock, you cannot put them into use.
"Not having your inventory recorded in a way that you can easily search it. We UPS Next Day Air shipped in parts from other sister sites and from suppliers once to finish up an outage, only to find out later that half of them were on our shelves inside of overhaul kits. They didn't show up when we searched for the individual part."

Jim Davis, Maintenance and Reliability Operations Manager
Solution
It seems like we have come full circle as avoiding procurement mistakes all goes back to keeping records as accurate as possible. When cataloging materials, keep in mind that you want the records to be functional and practical. Put in enough detail in your material data to allow them to be identified and searched. In the example above, it might help to break down the individual components of kits. Add in your relevant part numbers, and give your workers a better shot at finding the part.
Conclusion
The procurement process is more than just creating a purchase order. It involves a series of steps that bridge the requirements of the plant to what suppliers have to offer. By thinking about how materials are used throughout the plant and considering everyone involved, procurement processes can be improved, made more effective, and free of mistakes.