McDonald's improves communication between team members
Managing maintenance for a single McDonald's restaurant can be a challenge, but David Hadley, owner of HadMac, Inc., runs six Oklahoma restaurants. In order to keep them all operating smoothly, David uses UpKeep's mobile app to handle all the maintenance work orders.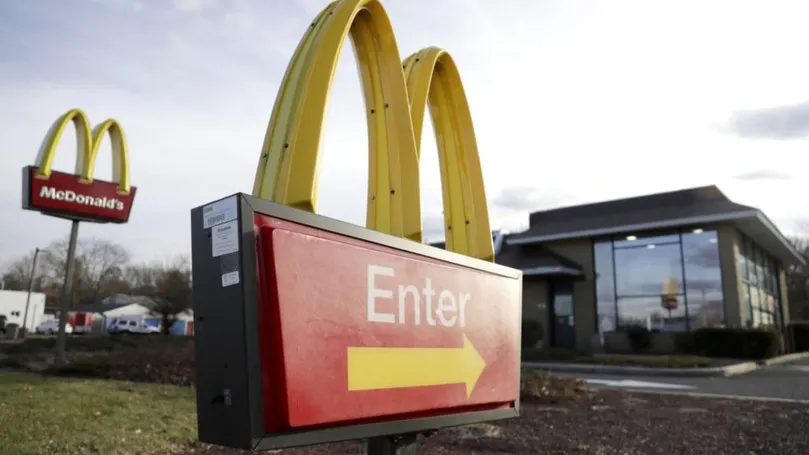 Challenge
David needed to increase his equipment uptime, reduce maintenance response time, and improve employee communications at all six McDonald's restaurants. He also wanted to delegate the responsibility of managing and assigning all maintenance requests to improve efficiency.
Solution
UpKeep's mobile app streamlines communication between all the restaurants. As soon as work orders are entered, they are routed to the correct technician, and often addressed immediately. David now has a birds' eye view of what's going on in all his restaurants without dealing with every maintenance detail.
"When equipment goes down, it's only down for a short time," David said. "The shift manager submits a work request with UpKeep, our maintenance team gets a notification, and we're there to fix urgent issues in under an hour."
Results
These McDonald's locations have been able to shorten their repair time from three to four days down to only one day. This has resulted in a 50% decrease in equipment downtime from simply being aware of issues immediately. Prior to UpKeep, about 85% of the franchise's equipment was working at all times, which has now increased to 95% percent.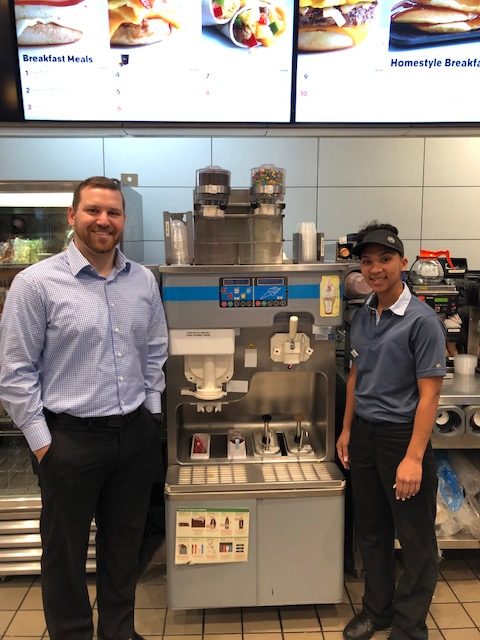 Previous System Overwhelming and Disorganized
Each restaurant has a primary maintenance technician who carries out the day-to-day duties such as vat filtration, lot cleanliness, exterior cleanliness, and then repairs throughout. Two maintenance supervisors are more specialized, and they take care of 120 assets as well as electrical and plumbing repairs and maintenance. Assets include refrigerators, grills, fryers, frappe machines, shake machines, orange juice machines, and automated beverage systems.
"Prior to UpKeep, every restaurant had a copy of a maintenance request sheet, and they would grab the sheet when something went down, put their store number at the top and give the description of what's wrong," David said. "Then they would fax it over to our home office, and our maintenance man would grab the fax out of his own little mailbox. Every morning he'd grab the request, stick it in a binder and head out." Emergency requests such as a grill going down prompted a phone call.
"When one man is taking all these calls and trying to organize them, it's easy to forget," he said. "There's no record of communication, and time management really was the biggest issue."
UpKeep Fills Software Gap
David became an approved operator in 2017, and "wanted to make a big splash for our organization." McDonald's provides franchisees with some software to improve operations, including point of sale (POS) software and a portal with preventive maintenance procedures. However, David found this wasn't quite enough for what he wanted in his restaurants.
Since David carries the highest technical certification McDonald's offers, he had the knowledge to understand exactly what he wanted. He also serves as a technology advocate for McDonald's Green County cooperative that's attended by 19 operators who manage 150 restaurants.
He stumbled upon UpKeep in the app store, downloaded the free trial, and decided to implement it. Although it took about a year to get all his managers to use UpKeep consistently over phone calls and text messages, it was then fully implemented.
"We all as operators, we know how difficult it can be to onboard a new app or program and I will say that UpKeep, they are, they've been great, they were great at the onboarding part, they're support team is second to none," David said.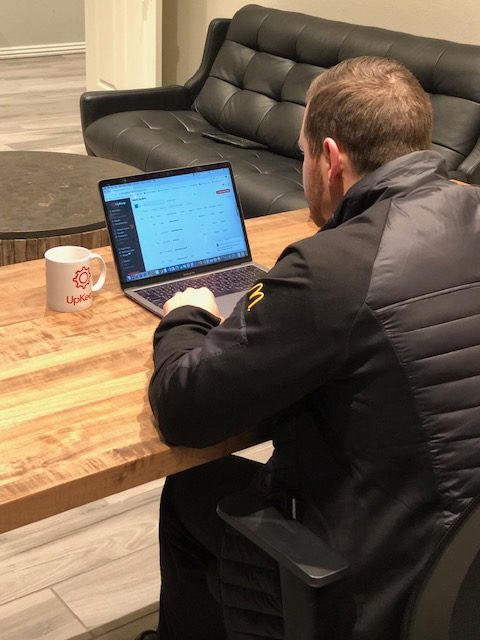 Everyone Stays in the Maintenance Loop
UpKeep has no limit on the number of devices or requesters allowed on an account. As a result, all of David's team members can stay informed. Some shift managers use the UpKeep app on their smartphones so that they can easily view updates for work requests they submit.
According to David, one particular location uses the UpKeep app on the restaurant's iPad, as well as the phones of team members. "It's easy for everyone to be aware of what's going on for all maintenance-related issues," David says.
Early on, David used UpKeep regularly himself to see what his maintenance team was doing. "When someone is working on a piece of equipment, they change that status in progress on the work order so I can filter and see where everyone is at."
The biggest benefit of UpKeep has been the ability to easily communicate through the app. Not only can he stay on top of all his restaurants more easily, but staff members can log in and see the status of all equipment without talking with the managers.
Today, David's maintenance supervisor is very comfortable with UpKeep and in sync with David's priorities so he himself is not on the system as frequently.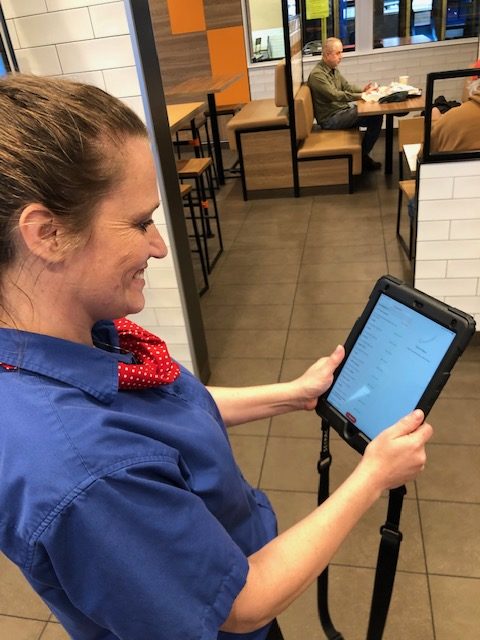 Delegating Maintenance Tasks Increases Efficiency
When David started improving maintenance operations with UpKeep, he was delegating maintenance tasks himself. Realizing this wasn't scalable, he trained his lead technician on how to use UpKeep to delegate instead. Now, David can keep an eye on the bigger picture rather than being involved in every single maintenance activity.
Since UpKeep was so simple to use, David trained his eight maintenance workers on UpKeep in a single training session. Now, David only needs to communicate with his lead technician on an as-needed basis. He can see everything else through the UpKeep app.
"For a while, the first thing I did when I got to the office in the morning was open the UpKeep dashboard," David explained. In a single view, he could see which work orders are open, in progress, on hold, and complete. He could also see requests that were awaiting approval and parts that were out of stock. If he needed to get involved, he could easily view work orders and inventory details. Now, he delegates the tasks to his maintenance supervisor.
UpKeep Helps Set Priorities
David also appreciated the low, medium, high urgency categorization in UpKeep, which helps technicians prioritize those things that affect customer or employee safety or selling a product.
In addition, it ensures that technicians are not being overworked on weekends for low- or medium-priority requests. "In a typical month, I might have had to send my guys out two Saturdays out of the four, and now we're down to one Saturday because of UpKeep," David said.
"And also, with reinvestment, we were able to look at our equipment and say that's been a huge issue for us and say, 'we've worked on it 8 times and we've spent thousands of dollars on it, we need to replace it." he added.
Faster Repair and Response Times
"Repair and response time is so much quicker with UpKeep," David said. "Before, a piece of equipment might be down for three or four days and now it's only down one day. I can't put a dollar amount on organization and efficiency which is saving significant labor hours I would say my equipment downtime has been decreased by easily 50%, just for the fact of having it real-time and being aware of the issue immediately."
For example, since onboarding UpKeep, fuel costs have decreased. "It's real-time, so if a grill goes down at 8 o'clock at night, they submit the request, and my supervisor gets in immediately and is able to respond quickly," David said.
Previously disorganization might mean that a technician forgets a tool at one restaurant and needs to drive all the way back before performing a second repair.
Before UpKeep, about 85 percent of the equipment was working at all times, and now we probably have 95 percent working all times," David said. "Lack of product availability is probably one of the top three most frustrating things for McDonald's customers." UpKeep helps the restaurants keep more products available more of the time.
"It is very affordable, I think with all the money we spend on things that don't save us time or money, this one is an obvious, you know, a good investment," David concluded. "If I were to take UpKeep out of my restaurants right now, I really don't know what I'd do. I know there are other apps out there, but I just feel that as far as [being] user friendly, onboarding, and support – those are the filters I put companies through if I bring them into my restaurants – can my crew easily learn how to do it, can they support me if I have a problem, and what is implementation like, and UpKeep checks every box."
Want to keep reading?
Good choice. We have more articles about maintenance!
4,000+ COMPANIES RELY ON ASSET OPERATIONS MANAGEMENT
Leading the Way to a Better Future for Maintenance and Reliability
Your asset and equipment data doesn't belong in a silo. UpKeep makes it simple to see where everything stands, all in one place. That means less guesswork and more time to focus on what matters.