Innovative Micro Technology creates a safety-focused culture
IMT launched UpKeep in March 2020 and, although the company is still growing its utilization of the computerized maintenance management system (CMMS), it has already realized many benefits.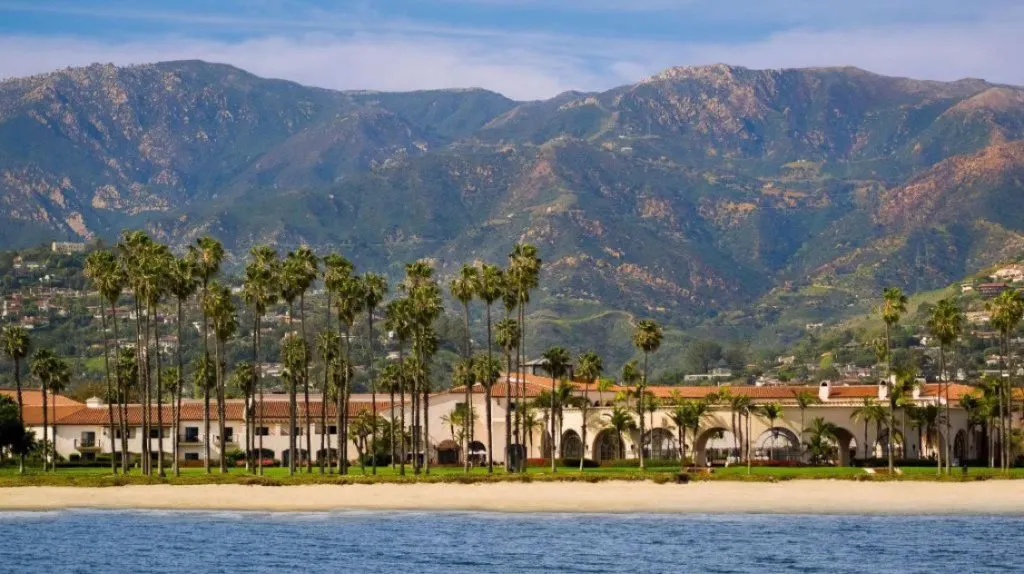 Challenge
Robert Gauna, now director of facilities at IMT, joined the company back in 2019 with the understanding that establishing and stabilizing facilities support would be full of challenges. "The facilities systems were essentially non-existent when I started; no visibility to equipment condition or preventive maintenance requirements" Robert said. "I was motivated and excited to be given the opportunity to build a preventive maintenance program from the ground up.
"Our goal from the beginning has been to establish and stabilize a well-rounded, cross-functional facilities team that could address issues, respond to internal customer needs, maintain and repair equipment" he continued. "We also needed a preventive maintenance program that could create visibility and help track maintenance and repair of facilities equipment consistently and in a timely manner; reducing downtime as much as possible. Before UpKeep, there was no visibility into equipment requirements or needs of internal customers. The largest part of the challenge was the unknown condition of facilities equipment, and if equipment was being maintained at all."
Solution
IMT launched UpKeep in March 2020 and, although the company is still growing its utilization of the computerized maintenance management system (CMMS), it has already realized many benefits including increased visibility into work orders, labor distribution, and spare parts inventory.
"UpKeep allows our internal customers to get what they need," Robert said. "If there's a tool or equipment down, we know about it. If there's a furniture move, electrical installation, painting need, or project work that requires facilities support, our internal customers can now submit tickets and have their requests scheduled and completed."
Learning from Experience
The tipping point for Robert occurred during the first couple of months on the job. "During the first or second month I was here at IMT, we had a rupture in one of our chilled process water lines," he explained. That was an awakening moment; I knew we had a lot of room for growth, improvement, need for understanding issues at hand and the effort required to improve our capabilities.
"I've learned over the years that change is inevitable," Robert added. "I think you have to improvise - adapt - overcome challenges and embrace change through continuous improvement. This means invoking continuous improvement so that the facilities team can prevent, reduce, and avoid unexpected reoccurring incidents."
Excellent Onboarding Support
Once IMT selected UpKeep for its CMMS solution, the onboarding team got to work.
"The UpKeep team made it very easy to understand the solution, and they really helped us to technically establish the program," Robert said. "We had to start from scratch. We had to figure out and understand equipment responsibility for the facilities department."
It took two to three months to find and import all IMT's data, create additional asset files and locations. "I was in a hurry, but the UpKeep team was really good about making sure I understood the process," Robert added. "They managed me through the program systematically and professionally. Without the establishment of UpKeep, I believe we would still be in a reactive mode. Fortunately for me, the team at UpKeep helped me understand the structure and that it does take time to establish, understand and operate an effective CMMS system. Within three months I had a good understanding of it and a good confidence level. I'm really happy with the program now that we have deployed it."
Inventory Management Key Part of PM Program
Prior to UpKeep, IMT struggled with inventory inefficiencies as well. They simply didn't know what parts they had available for maintenance issues that arose.
"For example, there are five chillers with capacities of 200 to 300 tons each," Robert explained. "Since we didn't have a preventive maintenance system, if there was a problem with one of the chillers, we didn't really know if we had the parts available for repair. It seemed that we were very reactive."
UpKeep allowed IMT to develop an effective and efficient system that would help reduce gaps and create visibility on all its' equipment. "We wanted a preventive maintenance program that included importing part inventories as well as consumables," Robert said. "We need that visibility to ensure we have what we need on hand to support equipment and other facility needs."
UpKeep Supports New Safety-Focused Culture
"UpKeep helps the organization track and measure safety through near miss and hazard observations. The implementation of the program reduces risk to employees and potential violations. The program has created compliance across the facility as well as a stronger safety culture," Robert said. "Previously, we lacked safety visibility and awareness.
We can now take data relative to the near miss program, extrapolate it and learn from it. It's helped transform the culture and behavior toward a more safety focused mindset. Safety incidents are minimal due to this effort to manage safety on a daily basis through the near miss program in UpKeep."
Balancing Workloads and Establishing Backups
UpKeep has helped IMT's facilities team better understand what technicians are working on, how long it's taking them, where labor needs to be shifted, and when cross-training is required.
"I can review the number of work orders, how many have been completed on time and the aging date of those that are incomplete," Robert said. "The Analytics feature helps me to understand and measure work order quantity assigned to each one of the technicians, categories, priority levels and even lets me see where workloads might require rebalancing so that a single technician isn't taking on a majority of the work orders and being overworked. Essentially, I can distribute the work evenly to ensure facilities techs assume balance workloads equally."
The IMT facilities team has created a culture focused on collaboration and teamwork as a result. "We have a daily touch-base meeting so everyone is abreast of the number of work orders and priorities," Robert said. "It's very dynamic now while before it felt as if techs were working in silos. We have lots of collaboration and cross-training making the team stronger, effective, and efficient. We understand each other's responsibilities and workloads contingency now; we have backups."
For example, the majority of IMT's larger facility equipment is in an area called the North Pad. This includes machinery such as chillers, boilers, steam boilers, compressor and DI water system. "I've had technicians shadow co-workers to help them learn how to inspect and monitor the various equipment and how to identify issues or faults with the equipment," Robert explained. "For example, having only one technician perform all the maintenance requirements on our waste water pad, at times, can be burdensome, and so we've cross-trained others. Now, we have somebody on reserve just in case the primary technician is pulled-off in an emergency, supporting project work, out sick or on vacation."
Data Transparency Reduces Costs
Many of IMT's initial cost savings have come from simply having more transparency into its facility data.
"For example, we strategically set up meters on the waste water pad to measure waste water, city water, permeate water, and RO reject water. It permits us to see how many gallons of water are actually coming and going from the site." Robert said. "We track meter readings in UpKeep and can chart trends with various categories measured and make decisions accordingly."
IMT has also reduced its consumable inventory. "We were using a lot of fluorescent lamps for a while, and one of the technicians decided to do some research on LED lighting," he added. "We could better understand the cost difference between the two and the potential savings from switching to LED. There are plans to convert the entire site to LED in the future, which may provide $90,000 to $100,000 savings once implemented. We can also switch over and actually start to carry the inventory we need to support it in UpKeep."
Future Plans Include Fine-Tuning Data Collection
Over the next year, IMT plans to continue importing its assets and maintenance data into UpKeep so it can continue to refine its preventive maintenance program and decision-making process relative to facilities equipment.
"We had to replace the coils and the compressors within one of our chillers," Robert explained. "I started to download all of the cost estimates and enter the labor needed for installing and removing the components to gain visibility into the entire project as a whole and how much it actually costs to do one chiller. Going forward, I have a better understanding of how to plan for other equipment projects in the future.
"In the upcoming year, we want to work on stabilization," he added. "We want to continue to integrate and establish our preventive maintenance program. We want to have a structure and system that we can rely on to perform these maintenance requirements for facilities equipment consistently."
Want to keep reading?
Good choice. We have more articles about maintenance!
4,000+ COMPANIES RELY ON ASSET OPERATIONS MANAGEMENT
Leading the Way to a Better Future for Maintenance and Reliability
Your asset and equipment data doesn't belong in a silo. UpKeep makes it simple to see where everything stands, all in one place. That means less guesswork and more time to focus on what matters.