Discovering New Opportunities During Pandemic
Just about everyone in the world will attest to the fact that the global pandemic of the last two years has been one of the most trying periods in history. While many have faced incredible challenges, others have embraced the opportunities that have inevitably arisen. Florian Ferrier is one of those individuals.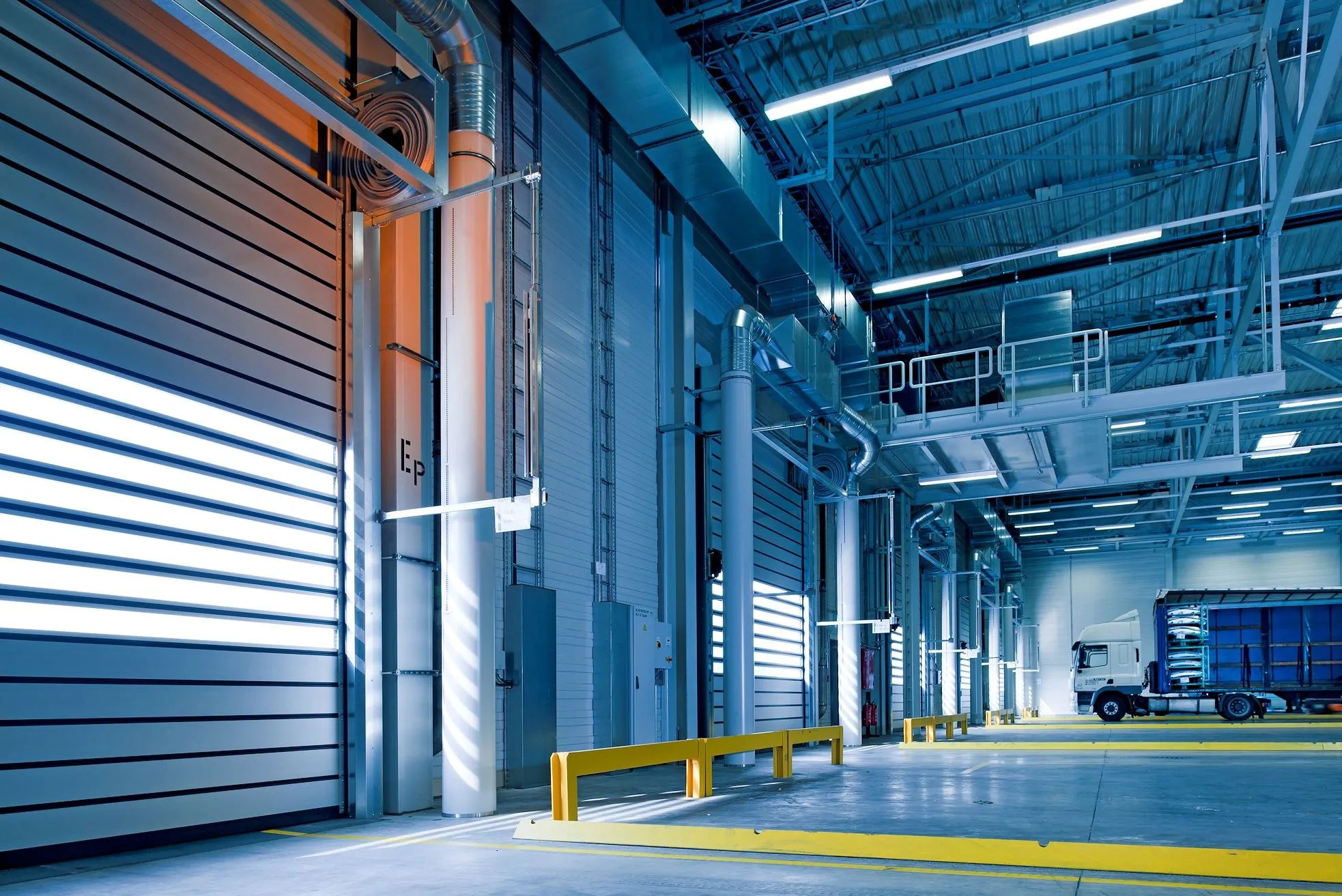 Creating the Company
As a maintenance innovator and consultant, Florian had 14 years of maintenance experience when he lost his job during COVID. Pivoting like many others during this unprecedented time, he decided to test all the new computer maintenance management systems (CMMS) on the market, including UpKeep.
"I built a massive brainstorm Excel file with all the pros and cons of each," Florian said. "It covered basically all the solutions that were less than five years old.
"I used that table to get back to my customers," he continued. "I found work by contacting clients who were willing to change their CMMS, showing them my research and helping them choose the best systems."
Florian eventually started his business, Maintenance System Limited, and continues to help clients find the right CMMS solution for their needs.
Providing Hands-On Maintenance Consulting
"There are two faces of the company," Florian said. "One is consulting – I help any factories, facilities, or utility companies that need support around maintenance processes and strategies, whether that be a CMMS implementation, process implementation, or general maintenance improvement. But I'm also working on building an app that creates work video instructions quickly."
Florian explained what makes his company different. "My approach is very hands-on, especially in consulting," he said. "I understand the products. For example, if I implement UpKeep, I know UpKeep inside out."
Being so hands-on allowed Florian to realize that there's still so much space for new products, innovation, and maintenance changes. "UpKeep is a good example," he said. "It's a relatively new product, but it's booming because it takes a new approach, leveraging technology to make technicians' work easier."
Journey to Monetization
"At the beginning, I felt awkward about monetizing my idea," Florian admitted. "That's just my personality, I think – I'm not a salesperson."
Initially, Florian wasn't intending his business to make money. But his vision for the organization has since changed. "I used to look at it knowing I wasn't going to get paid," he said. "Now, I know I'm getting 10 percent, and that changes the way I'm selling. It definitely adds pressure, but I've learned to adapt."
Once customers started approaching Florian with partnership opportunities, he was able to focus more on his business rather than advertising his product.
However, monetization remains in the background for Florian. The fact that he's willing to work for free on occasion shows his belief in the products he's selling. "I think my business needs to be between myself and my clients," he said. "Building that confidence is so important.
"Even if I don't necessarily sell the software, I'm building use cases, which will lead to paid work in the future," he concluded. "In the meantime, I'm able to do the work I love."
High Customer Acceptance Rates for UpKeep
"People love UpKeep so much, it's bizarre," Florian said. "I have never seen that level of acceptance for any other CMMS.
"I have never encountered a single customer who wanted to go back to a previous software," he continued. "On my polls, everyone thinks UpKeep's a great tool while some see room for improvement, but no one wants to go back."
Florian appreciates his high customer acceptance rate. "It's very important for me, as a consultant, to have that adoption rate," he said.
Implementing UpKeep at Wellington Airport
Wellington Airport was initially running on a different system that was quite old. "They hired me to make that system work, and I spent almost a year and a half trying," Florian said. "We finally got to the system's max capacity, but it still wasn't doing tasks we needed it to do.
"When I introduced my CMMS brainstorm document, everything was laid out for them," he continued. "I had highlighted all the features each CMMS offered, and they basically just had to pick and choose."
Wellington chose UpKeep. "I couldn't say that the Wellington team picked UpKeep for any particular feature," Florian admitted. "They liked the fact that it was new without being too new. It also has some investment and credibility, and the team felt that UpKeep was a company they could work with for a long time.
"UpKeep was my top choice for them as well, so that might have influenced the decision," Florian said. "I knew the automated workflow and mobility would prove extremely helpful, and I felt that the overall design was done well."
Encouraging the CMMS Transition
"I started the conversation about transitioning maintenance systems during the pandemic," Florian said. "At the time, the airport wasn't flying any international flights due to COVID and things were pretty quiet. The Wellington team agreed that it was a good time to swap maintenance software.
"They probably wouldn't have transitioned if I hadn't proposed it," Florian reflected. "But since they trusted me and I came prepared, they were ready to dive right in.
"At the very beginning, the Wellington team had a lot of questions," he continued. "If I didn't know what I was doing, it wouldn't have gone so smoothly. The process is just too complicated, what with change management, team adoption, communication, and so on. And that's where being hands-on is so important. If you can answer questions, you build confidence."
Implementation Process
"I was quite stressed at the beginning since I'd never implemented UpKeep before," Florian said. However, the process went smoothly and it took Florian only a week to upload the data into the system. "We decided not to bring the data from the previous software to the new software to avoid over-complicating things," he explained. "We had to shrink data down, which meant we had to think about what was necessary. We also had to figure out organization since the asset information wasn't the same."
Training the team was very easy for Florian. "The team members are young and they all have phones. I showed them a 10-minute training video, and they had no trouble learning to use the app," he said. "I also built a page with information specific for each type of worker."
Building a Better Maintenance Culture
At Wellington Airport, 90 percent of the workload is done externally by non-UpKeep users, which causes some difficulties. "But the maintenance team's efficiency on the floor has improved and the technicians are working on streamlining processes," Florian said.
"Requests are much easier to make, and people are creating more of them," he continued. "Before, it was too easy for team members to go back to their desks, get distracted, and forget all about making a work order request. Now, they see something broken and immediately snap a photo and submit a request."
Florian pointed out that having everyone involved helps build a better maintenance culture. "Everybody has a voice," he said. "Anyone can report that something's broken."
Improving Preventive Maintenance
When UpKeep was first implemented, the technician team was forced to mostly focus on reactive maintenance as many overlooked problems were suddenly being reported.
"At that point, we were probably 90 percent reactive and 10 percent preventive," Florian said. "Since then, we've been working to build a better preventive maintenance system, and we do around half preventive and half reactive."
However, in the facilities or utility industry, preventive maintenance isn't always possible. "You can't prevent a pothole," Florian explained. "So these percentages aren't necessarily relevant compared to other industries."
Focusing on the Customers
"We've been working on resolving problems that affect customers," Florian said. "For example, if a scale conveyor for baggage isn't working, customers are directly affected."
These aspects are the ones the team wants to focus on. "UpKeep gives us greater understanding," Florian said. "We can look at what assets are failing, how many are failing, how much time they're stopped for, where they're breaking, etc. We've been able to focus on the most critical assets and improve our customer experience."
Continual Improvements
Now that Florian has completed the initial implementation, he continues to help Wellington make improvements. "We have monthly meetings where we talk about what needs to be improved, what we can do better," he said.
"Recently, we've been focusing on visual conditions," Florian continued. "For example, aerobridges need to be cleaned and lights need to be working. If customers step into a dirty aircraft that doesn't smell good and makes strange noises, they're not going to be very satisfied."
The goal is to deliver a great customer experience from the aircraft to the car park. "That means everything you touch and see is clean and in good condition," Florian said. "We're encouraging the cleaners, the workers, and the contractors to look out for issues and report them."
Increasing Efficiency, Improving Analytics
"Before UpKeep we had to make many assumptions," Florian pointed out. "Our requests didn't have pictures and sometimes weren't clear enough, which meant we had to call the person who made the request to clarify."
Reducing confusion with a better request system saves a substantial amount of time and improves efficiency. "Our meetings are shorter and better organized," Florian said. "We know what we're talking about and what we're touching on."
With the previous software, analytics were done on Excel. "For every meeting, I had to prepare and update all the data manually," Florian said. "It was very time-consuming. Now things are much quicker."
Interested in Joining the UpKeep Partner Program?
If you are interested in learning more about partnership opportunities with UpKeep, please visit www.upkeep.com/partners or send us an email at [email protected].
Want to keep reading?
Good choice. We have more articles about maintenance!
4,000+ COMPANIES RELY ON ASSET OPERATIONS MANAGEMENT
Leading the Way to a Better Future for Maintenance and Reliability
Your asset and equipment data doesn't belong in a silo. UpKeep makes it simple to see where everything stands, all in one place. That means less guesswork and more time to focus on what matters.