What is property maintenance?
Property maintenance is the application of cleaning, safety checks, and repairs throughout residential buildings. Applying the increases the satisfaction of tenants and guests and thereby improves a company's reputation. This finer reputation leads to higher retention of tenants and repeats business from visitors.
Some forms of routine are used to maintain properties but most of it is reactive. Routine maintenance includes building walkthroughs, regular cleaning, and HVAC filter replacements. Reactive maintenance includes repairs for drain clogs, appliance failures, and flooding.
Types of property maintenance workers
There are three main types of property maintenance workers: the property manager, maintenance technician, and janitor.
The property manager is responsible for maintaining a environment that people want to live in or visit. This means making sure the property is always clean and that appliances are in good working order. To achieve cleanliness, the property manager assigns regular cleaning tasks to one or more janitors. To achieve customer satisfaction, the manager assigns work requests from tenants and guests to the maintenance technician. The faster the technician can complete the work, the better.
The technician is an important part of the effective property because they also manage outside contractors that service elevators, HVAC units, and other systems that require specialized training to repair.
Example of property maintenance
In an apartment complex, a tenant notices a leak coming from the ceiling so they submit a maintenance request through a community portal. The property manager is notified of this request and assigns it to a technician. After the technician finds a temporary solution, they contact a plumbing contractor that permanently fixes the problem.
This process can take hours or days, but true professionals fix the leak as soon as possible by leveraging the skills of in-house technicians and relationships with local plumbers.
Buildings that utilize property maintenance
Companies that own apartment complexes, hotels and community living buildings like retirement homes benefit the most from this. These buildings often have a boiler, several HVAC units, and one or more elevators that need serviced. They also have large spaces like hallways, common areas, and parking lots that need cleaned.
With the help of reliable janitors technicians and local contractors, this can be successfully applied to any of these building types.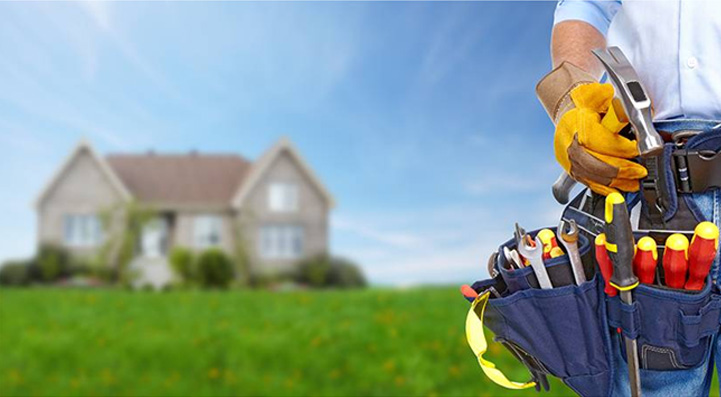 Property maintenance certifications and training
There is a property maintenance certificate that's accredited by the American National Standards Institute (ANSI) which is called the Certificate for Apartment Maintenance Technicians (CAMT). Before testing to receive the certificate, technicians learn how to quickly process work orders, repair HVAC, perform mechanical services, and more.
Property maintenance news and resources