Barcoding is an identification method used by a wide variety of companies to track, identify, and manage items. You probably see barcodes every day in common places like grocery store packaging, library books, and shipment labels.
However, barcodes also play a significant role in manufacturing, distribution, and production. From tracking assets and equipment in a facility to managing raw materials in inventory, barcodes can add a great deal of efficiency and accuracy to modern-day products and services.
How Barcoding Works
Barcodes are typically a set of narrow and thick vertical lines printed in a particular pattern in the shape of a rectangle. A set of numbers or letters and numbers appear beneath the barcode itself. These codes are one-dimensional, and the pattern of black and white spaces codes the information into physical form.
Although most of the codes you see on a daily basis are one-dimensional codes, two-dimensional codes are growing in popularity. The most common is the QR code that your smartphone can scan from a sign, flyer, mailer, or product.
All markings in a barcode represent a set of information specific to the item, material, or asset. The more detailed the physical code, the more information it can store. Barcode labels or durable barcode tags can be affixed to the item or equipment temporarily or permanently.
You'll need a barcode reader to scan the codes. These readers use lasers to transmit the information from the barcode through the reader to a centralized CMMS system. The system then manipulates the data and can create and store reports to help make better business decisions.
What Are the Different Barcode Types and Standards?
Barcode types can be categorized into three main groups: numeric, alpha-numeric, and two-dimensional. The first two types are considered one-dimensional and include only numbers or a combination of letters and numbers as well as bars of varying widths. The last type is most commonly seen as a QR code: a square or rectangular shape showing a combination of short lines and dots.
According to Barcoding.com, there are more than 100 different symbologies for barcodes.
Numeric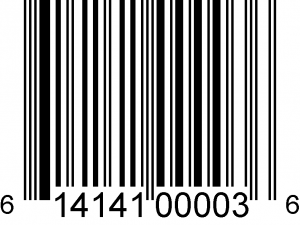 About one dozen symbologies exist within the numeric-only barcode category. The most popular is the UPC code, which is commonly found on many retail items and contains information such as the manufacturer and product identity. EAN codes are usually used at point-of-sale.
Industrial, interleaved, standard, and Code 11 barcodes are more popular within business and industry. They're often used in airline scanning, warehouse applications, telecommunications, and industrial settings.
POSTNET is a numeric system used by the United States Postal Service, and Codabar is used by FedEx and blood banks.
Alpha-Numeric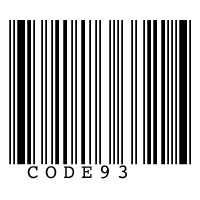 Fewer alpha-numeric codes exist, with the primary one known as the Plessey code, which is used for grocery store shelf labeling and library coding.
The remainder of the symbologies within this category all originate from Code 39, which was the first alpha-numeric code created to be used in non-retail industries. LOGMARS, Code 93, and Code 128 are all used in the defense and automotive industries.
Two-Dimensional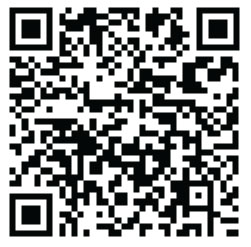 This final category of barcodes became popular with the rising use of smartphones. These 2D barcodes allow the creator to encode more than 7,000 characters in one barcode.
When a 2D reader on a phone sees a barcode, it can transmit secure, encrypted data easily to the user. The most popular two-dimensional code is the QR code, which is used on just about everything today.
Other two-dimensional codes include data matrix codes used in electronics and logistics, PDF417 codes used in transportation and inventory management, and Aztec used in travel industries.
How to Choose a Barcode Scanner
Choose a barcode scanner by thinking about what you'll use it for, how often you'll need it, and what kind of technology must be integrated with it. Barcode scanning technology has improved a lot in recent years, resulting in a vast number of options to consider. Here are a couple of tips to help you sort through them.
Selecting a Scan Engine
The first consideration in choosing a scanner is what kind of scan engine you want. This should be determined by what you'll be using the scanner for. Most barcode scanners use laser technology, which is both a cost-effective and common choice. Laser scan engines can only read one-dimensional barcodes from close distances, unless you invest in an extended-range model.
While laser scan engines use light to read a barcode, linear imager scan engines actually capture a picture of the barcode. This engine then can read the information on a one-dimensional barcode from the image. Linear imaging technology has dropped in price and is now comparable to laser scanners, while also doing a better job of reading damaged barcodes. Both laser and linear imager scan engines require a horizontal positioning of the scanner to the barcode for an accurate read.
The most advanced scan engine is a 2D area imager, which takes a picture of any barcode for analysis. This scan engine can capture the image in any direction, takes a more detailed picture, and is both faster and more accurate. Many 2D area imaging engines are also able to read barcodes off a computer or mobile device screen.
Choosing a Form
Think about how often and where you'll be using your scanner in order to select the right form. The most common form is the handheld gun style, which is available as a cordless model or with a stand. Presentation and in-counter scanners are stationary and rely on the user to move items with barcodes in front of them to scan. These types are similar to ones found in grocery or clothing stores.
For companies using barcode scanners to manage inventory and tracking information, a mobile computer form may work best. In this case, the scanner and computer work in a single unit and transmit the information through a wi-fi connection. Fixed mount scanners are also used in industrial applications. They're usually mounted on a kiosk or conveyor line and are always operating.
To look at how scanners compare side-by-side, study an online buying guide for even more details.
Faster and Smarter Operations
According to Barcoding.com, barcodes increase the speed of collecting item information, improve the accuracy of the data, and can be adopted easily and effectively.
For instance, a common reader can scan a barcode in the same amount of time it takes a warehouse worker to type two numbers or letters. When you rely on humans to enter codes manually, you'll encounter one error for every 100 letters or numbers keyed. Compare this level of accuracy with laser barcoding technology that results in one error in every 70 million scans.
Industry studies show barcoding reader training takes as little as 15 minutes, and return on investment in a system is realized in roughly one year.